Blue Pearl Energy's presence in the French energy services market is on the rise with its fourth acquisition in less than 2 years
20 Dec 2021
Press release
Blue Pearl Energy today announced the acquisition of Alpes Energie, a French company specialising in HVAC and plumbing systems for new residential buildings. Alpes Energie is the fourth French SME to join Blue Pearl Energy's European platform. This operation allows Blue Pearl Energy to strengthen its foothold France, where it is already active through its subsidiaries Alcad Clim & Service, Ventimeca and Climacool, with the ambition of establishing itself as a major player in B2B energy services.
Alpes Energie works primarily as a contractor to large residential property developers. It was created in 2001 by its Chairman Bruneau Martin, who has managed it since 2005 with his co-shareholder and company CEO Pascal Boyer.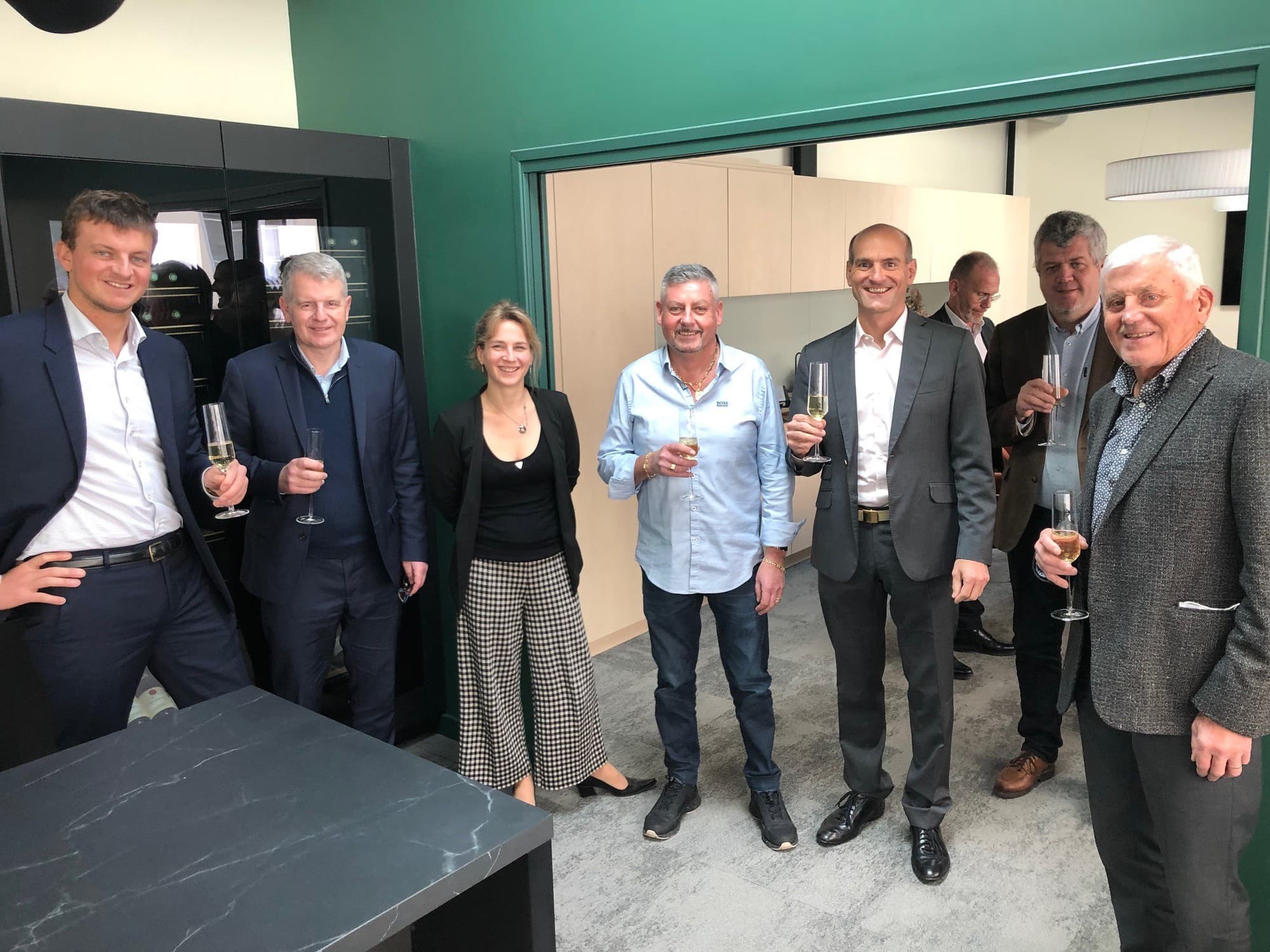 "With the departure of Mr. Bruneau Martin, who is retiring from business at the age of 77, Alpes Energie was seeking a solid partner to ensure its continued development. We are delighted that they have chosen to trust Blue Pearl Energy to approach this new turning point in their history," comments Eric de Seguins Pazzis, Co-Founder and CEO of Blue Pearl Energy.
In particular, this acquisition will allow a strong partnership between the Ventimeca group and Alpes Energie, both based in the Auvergne-Rhône-Alpes region. Alpes Energie will thus be able to benefit from additional technical and financial expertise to better support its customers in their energy transition.
"We are pleased to join the Blue Pearl Energy SMEs network. By taking advantage of synergies with its other subsidiaries, we will be able to accelerate our growth by providing more comprehensive solutions to property developers, whose needs will change significantly under the new RE 2020 regulations, applicable to all new buildings from 2022 onwards. », explains Bruneau Martin and Pascal Boyer.
The new RE 2020 regulations set new and ambitious energy and ecological performance criteria, by imposing, among other things, a substantial share of local renewable energy production and very demanding ratios in terms of final energy consumption per sqm and limitation of CO2 emissions in kgeq CO2 / sqm.
With this new acquisition, Blue Pearl Energy continues to rapidly grow its innovative European energy services platform by bringing together SMEs into an efficient and cohesive network. "By bringing together complementary SMEs, Blue Pearl Energy is able to offer complete and competitive energy solutions to public and professional customers and to accelerate the growth of our subsidiaries by opening up new markets to them. Alpes Energie is the seventh SME to join our structure. This is yet another signal that confirms the success of our development model and our value proposition," concludes Eric de Seguins Pazzis, Co-Founder and CEO of Blue Pearl Energy.
The Blue Pearl Energy project is structured around the acquisition of majority stakes in the capital of the SMEs integrating its network, through the financial support of an infrastructure fund. The owners and managers of the acquired businesses continue to run their company and serve their customers independently, while actively participating in the construction of the Blue Pearl Energy transformation project.
With this new partnership, Blue Pearl Energy continues to reinforce its position as a new credible player in energy services sector. Designed as an alternative to large energy services groups, blue Pearl Energy can offer its customers all the benefits of local expertise, agility, and the strong territorial footprint characterizing the SMEs in its network.
Press contacts
Jonathan Collings | Alesia Communications
FR +33 (0) 652 694 221 | jonathan@alesia-communications.com
About Blue Pearl Energy
Blue Pearl Energy was founded in early 2020 by experienced industry executives with the aim of developing a European B2B energy services platform. Independent, the Blue Pearl platform brings together and supports the development of complementary SMEs, to offer its customers comprehensive, competitive, reliable and long-term energy efficiency solutions, and enable them to meet the challenges of the energy transition. Supported by the 3rd pan-European infrastructure fund of DWS, one of the world's leading asset managers, Blue Pearl Energy plans to invest 600 million euros and complete around 20 acquisitions over the next five years.
Back to news