Industry expert Thomas Kastenhuber joins Blue Pearl Energy to lead growth of energy services business in Germany
10 Mar 2022
Press release
Backed by DWS's infrastructure investment business, Blue Pearl Energy expects strong growth of its activities in the German energy services market through the acquisition of several SMEs over the next few years.
The European energy services B2B platform Blue Pearl Energy has recruited a specialist in the sector, Thomas Kastenhuber, as its new Partner for Germany. A recognized expert of the energy services market, Thomas Kastenhuber will help develop Blue Pearl Energy's network of SMEs in the country. His arrival underpins Blue Pearl Energy's strategy of strengthening its presence in the major markets in Europe, with the support of DWS, its financial partner.
After having successfully completed the acquisition of seven SMEs in France and Belgium over the past 18 months, Blue Pearl Energy is pursuing its European expansion by strengthening its business development team in Germany. The German market has several specificities which make it a key growth area for Blue Pearl Energy. It is a highly fragmented market, with a few very large groups on one hand, and a multitude of SMEs, often family-owned and regional, on the other hand. Blue Pearl Energy's business model, which aims to build an alternative player to the large groups by bringing together SMEs in a strong and collaborative network, is perfectly suited to markets of this type.
Germany is currently the largest energy services market in Europe.
The German market needs to mobilize very substantial public and private investments to finance the powerful transformations required by the energy transition: complete nuclear and coal phase-out, reliance on gas as an energy of transition, acceleration in the deployment of renewable energies, huge boost in energy efficiency best practices, among others. Thanks to the support of DWS, we have the financial strength to make the necessary investments to participate in, as well as support our customers with, the necessary transformation of the country's public and private organisations. explains Eric de Seguins Pazzis, co-founder and CEO of Blue Pearl Energy.
As German Partner, Thomas Kastenhuber will support the development of Blue Pearl Energy in this strategic market, with the mission of identifying SMEs likely to join Blue Pearl Energy; to carry out the discussions allowing their integration within the platform of energy services; to supervise the various German companies of the network by helping them to accelerate their growth and to develop the increasingly popular Energy Performance Contract model.
Blue Pearl Energy is targeting a revenue of more than €700 million in 2026 for its entire European platform, including more than €250 million in Germany.
Thomas Kastenhuber is an experienced and recognized professional in the energy services sector. He worked for 19 years in the management of ECS Energieconsulting und Service GmbH, first as CFO and then as CEO. He is very familiar with energy service contracts for real estate and business customers, for example heat, cold, electricity or steam. This business model, since the beginning of the 1990s known in Germany as "Energy Contracting", corresponds to the services already offered by Blue Pearl Energy.
I am very happy to offer my skills and experience in energy services to participate in the development of Blue Pearl Energy in Germany, a fast-growing market for the years to come. says Thomas Kastenhuber, Germany Partner of Blue Pearl Energy.
As an environmental and energy efficiency specialist, Blue Pearl Energy provides a full range of energy solutions in various fields, including HVAC, refrigeration, electrical engineering, on-site renewable energy generation, industrial utilities, heating & cooling networks, combined heat & power with the ability to finance equipment on behalf of customers. Blue Pearl Energy's activity encompasses studies & audits, design & build, operation & maintenance, energy management and long term energy performance contracts.Blue Pearl Energy's development model involves taking majority stakes in the capital of the SMEs it integrates to its network, with the financial support of DWS. The owners and managers of the acquired companies continue to run their local entities and serve their customers independently, while actively participating in the construction of Blue Pearl Energy's transformation project.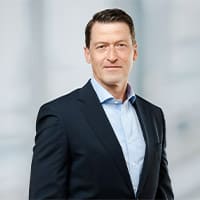 Press Contacts
Jonathan Collings | Alesia Communications 
FR +33 (0) 652 694 221 | jonathan@alesia-communications.com
About Blue Pearl Energy
Blue Pearl Energy was founded in early 2020 by a group of experienced executives in the energy services sector, with the aim of developing a European platform for B2B energy services.
The Blue Pearl Energy platform is independent, and supports the development of SMEs with complimentary skill sets, in order to offer its customers energy efficiency solutions that are comprehensive, competitive, reliable and long-term, thereby enabling them to rise to the challenges of the global energy transition.
Supported by the 3rd infrastructure fund from DWS, one of the biggest asset management firms in the world, Blue Pearl Energy plans to invest €600 million to complete some twenty acquisitions over the course of the next five years.
About DWS – Infrastructure
DWS has been investing in infrastructure assets since 1992.
The global platform – which provides client solutions covering private equity infrastructure, debt and separate account mandates – gives investors access to such economic sectors as transportation, utilities, telecommunications, and other service sectors critical to the basic functioning of local and global economies. The direct infrastructure business has almost €12.5 billion in assets under management and 40 infrastructure investment professionals as at September 30, 2021.
With 20+ years of direct infrastructure experience, DWS employs a disciplined investment approach and aims to deliver superior long-term risk adjusted returns, preservation of capital and diversification to its investors, which include governments, corporations, insurance companies, endowments, and retirement plans worldwide.
About DWS Group
DWS Group (DWS) is one of the world's leading asset managers with EUR 928bn of assets under management (as of 31 December 2021). Building on more than 60 years of experience, it has a reputation for excellence in Germany, Europe, the Americas and Asia. DWS is recognized by clients globally as a trusted source for integrated investment solutions, stability and innovation across a full spectrum of investment disciplines.
We offer individuals and institutions access to our strong investment capabilities across all major asset classes and solutions aligned to growth trends. Our diverse expertise in Active, Passive and Alternatives asset management – as well as our deep environmental, social and governance focus – complement each other when creating targeted solutions for our clients. Our expertise and on-the-ground-knowledge of our economists, research analysts and investment professionals are brought together in one consistent global CIO View, which guides our investment approach strategically.
DWS wants to innovate and shape the future of investing: with approximately 3,500 employees in offices all over the world, we are local while being one global team. We are investors – entrusted to build the best foundation for our clients' future.
Back to news